Earn everyday points with your Community First debit and credit card. Redeem points from reward categories including cash back, gift cards, merchandise, travel, experiences and more! Visit dreampoints.com/cffcu to learn more.
Patriot Act
To help the U.S. government fight the funding of terrorism and money laundering activities, Federal law requires all U.S. financial institutions to obtain, verify, and record information that identifies each individual or institution that opens an account.
What this means: When opening an account, we will ask for your name, address, date of birth, proof of citizenship and other identification information that might be needed. This information will be used to verify your identity. As appropriate, we may, in our digression, ask for additional documentation or information.
External Links
To assist members in accessing information not maintained on this site, the Community First Federal Credit Union provides links to other Internet addresses. Be advised that:
By clicking on any link to other Internet addresses, you are leaving the CFFCU's web site;
You are linking to an alternate web site not operated by the CFFCU;
The CFFCU is not responsible for the content of the alternate website;
The CFFCU does not represent either the third party or the member if the two enter into a transaction;
Privacy and security policies may differ from those practiced by the CFFCU.
A one-stop website at LoveMyCreditUnion.org offers exclusive, credit union prices and rewards, with popular programs like Carvana, TurboTax, and more.
• Make sure you're using the correct Mobile App. In your App Store/Play Store search Community First FCU. We should be the first app listed. Here is our logo:

• Always stick to using cellular data/home wifi on your phone if you need to access your financial accounts instead of a public guest wifi
• Keep your operating system of your phone and your apps up to date
• Don't store login information on your phone in notes, etc. Members can take advantage of the built in MACO (Multiple Authentication Convenience Options) features on the app if desired
• Use a secure complex password
• Password protect your phone. Use a password on your lock screen or facial/fingerprint recognition
• Take advantage of Manage My Cards and eAlerts on our mobile app and get notifications about account activity
Balancing/Research

$15.00/hour (minimum 1 hour)

Foreign Draft

$ Varies based on current conversion

Overdraft Protection Transfer >$10.00
Non-Sufficient funds (NSF)
Special Services-Collections
Stop Payment
Replacement Debit/ATM Card
Re-Issued Card/New PIN
Credit Reference Information
Loan Processing Fee
Home Equity Processing Fee
Construction Loan Processing Fee
Late Fee (15-day grace period)
Payday Loan
Extension
Pay by phone with Credit Card

$1.00-$499.99: $10.00
$500.00-$999.99: $20.00
$1000.00-$1500.00: $30.00

Replacement Credit Card
Deposited Item Returned to CU
Gift Cards
Reloadable Prepaid Cards

Initial: $12.00
Reload: $5.00

Fax/Email Charge
Foreign Fax
Incoming Fax
Copies
Money Orders
Cashier's Check
Notary Public Services

Members: Free
Non-Members: $1.00/page

Dormant Account Fee (after 18 months)
Garnishment
Return Statement Fee
Close/Reopen Account within 6 months
Coin Machine

Members: 4%
Non-Members: 8%

Phone Transfer
Research

$15.00/hour (1 hour minimum)
Safety Deposit Boxes are located at our Trufant branch only.
Membership Enrollment
Christmas/Vacation Club Early Withdrawal
Money Market Withdraws over 6 per month
Money Market Balance below $2,500 per month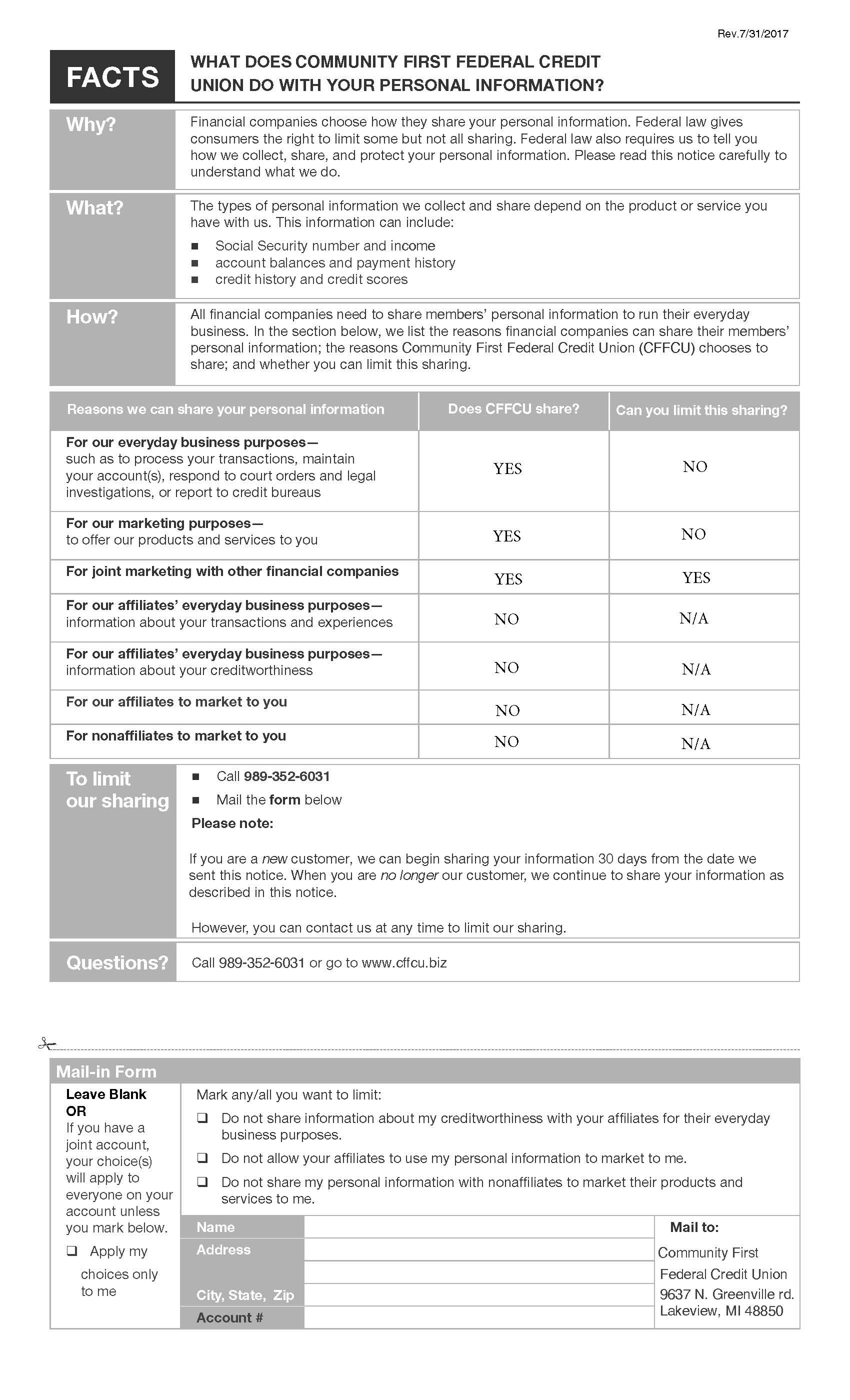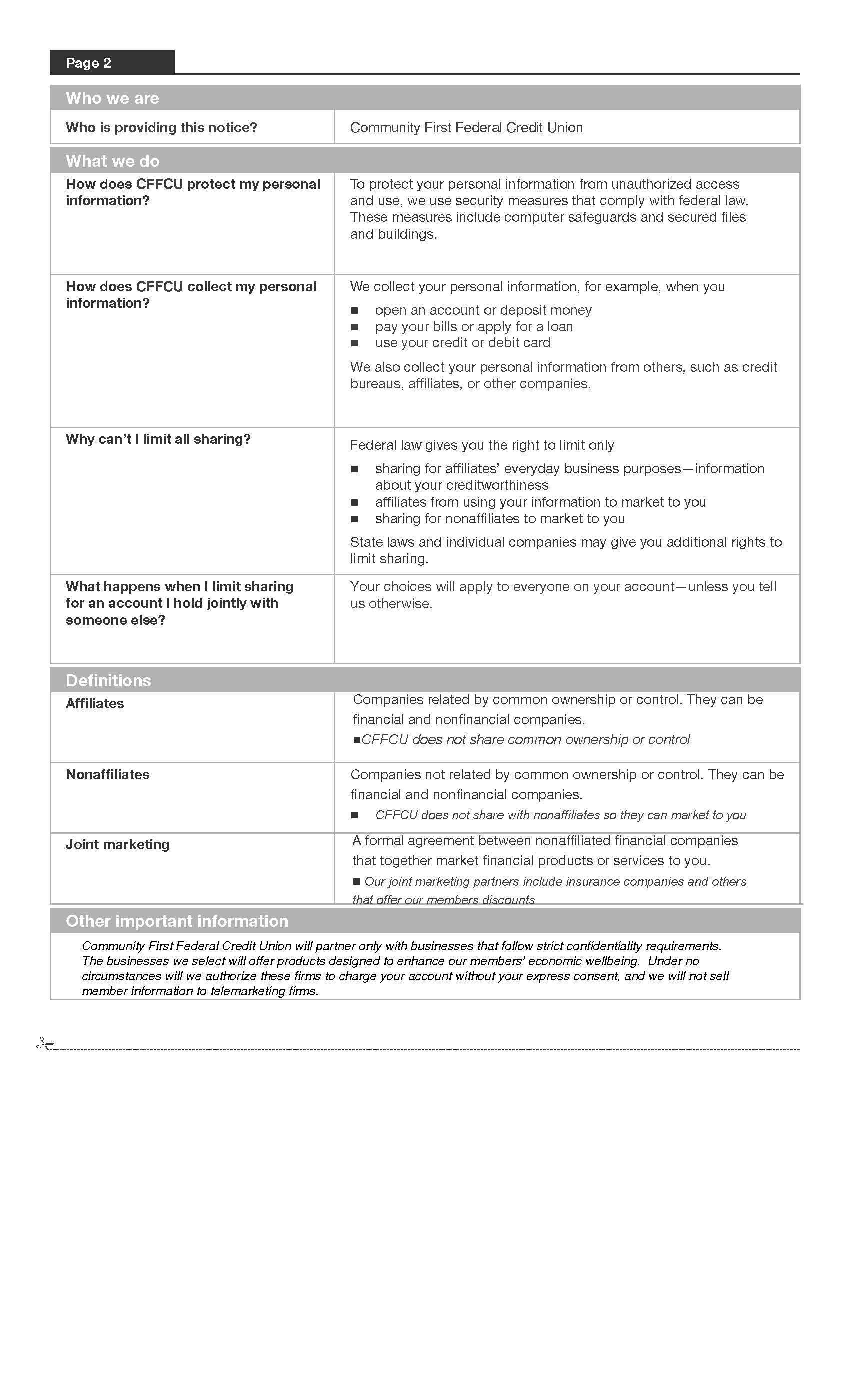 Savings Rates - Effective Saturday, January 1, 2022
Account Type
APY
Minimum
Deposit
Minimum
Balance
REGULAR SHARES
0.02%
$10
REGULAR SHARES
0.02%
$2,500
REGULAR SHARES
0.02%
$10,000
REGULAR SHARES
0.02%
$25,000
CHRISTMAS CLUB
0.02%
$0
VACATION CLUB
0.02%
$0
CHECKING
0.02%
$1,000
MONEY MARKET DRAFT
0.07%
$2,500
MONEY MARKET DRAFT
0.1%
$10,000
MONEY MARKET DRAFT
0.15%
$25,000
SUB SHARES
0.02%
$0
SUB SHARES
0.02%
$2,500
SUB SHARES
0.02%
$10,000
SUB SHARES
0.02%
$25,000
Certificate Rates - Effective Sunday, October 2, 2022

| Certificate Term | APY | Minimum Deposit |
| --- | --- | --- |
| 12 MONTH CD | 0.2% | $100 |
| 24 MONTH CD | 0.35% | $100 |
| 36 MONTH CD | 0.5% | $100 |
Please visit www.mycreditunion.gov to learn more about credit unions, how to protect your finances, and for financial tools and resources.
You have the ability to receive your credit report from each of the three credit reporting bureaus. The credit reporting bureaus are experian, TransUnion, and Equifax.
Visit www.annualcreditreport.com to request your credit report.