Our credit union offers checking accounts to its members with no:
~service charges
~check fees
~required minimum balance
Dividends are earned from the day-of-deposit to day-of-withdrawal. You must maintain an average daily balance of $1,000 to be paid a dividend. Dividends are compounded monthly and credited to your account at the end of each month.
Ordering Checks
You may order checks by calling us, visiting us, or online here.
Debit Cards
We offer instant issuance of debit cards, allowing you to take home your debit card the same day from our main branch in Lakeview.
EMV/Chip debit cards have started at CFFCU!
With your Community First FCU card you can access your account for no surcharge at nearly 30,000 ATMs nationwide with the CO-OP ATM Network.  Click on the CO-OP ATM logo for surcharge-free locations.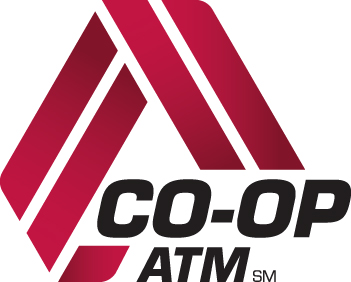 Card Security:
Our debit, credit, and ATM cards have daily spending and cash withdraw limits.  This is to help minimize fraud if your card is lost, stolen, or compromised.
We have a card security program that may flag your transaction as possibly fraudulent if it meets certain criteria.  We ask that you notify us if you plan on leaving your state of residence so that your transactions during your trip are not blocked.  In an effort to help this security program, we ask that you keep your phone number up to date with us.
For an app that allows for control, security, and financial visibility that you control please download CardNav for your app store.                                         

What are the benefits of CardNav?
■ Control when and where your card is used
■ Receive near-real-time notifications to alert you of any unauthorized use
■ Secure your accounts by locking your card when not in use and unlocking for use
■ Control dependent purchases to avoid misuse
With online purchases, you may be asked to enter a MasterCard SecureCode.  This is an additional password you create to help protect against fraud via online transactions.  You will only be asked for the MasterCard SecureCode if the merchant has a relationship with the SecureCode product.  To register you card before using it online and/or learn more, please click here.
If your debit card is lost or stolen after we are closed for the day, please call 1-888-241-2510.